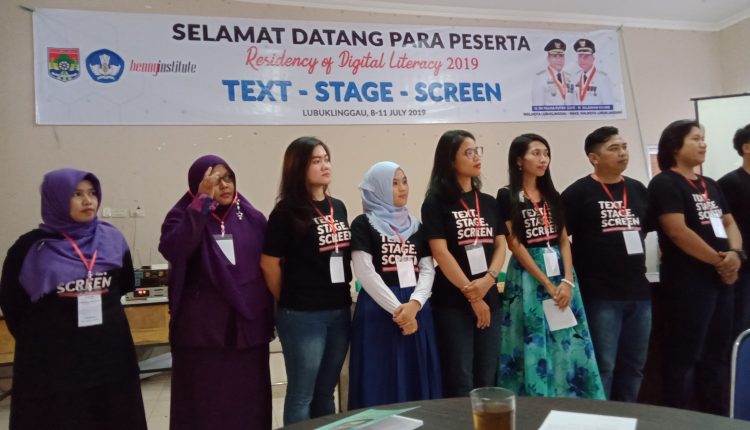 Kesan Pertama Residensi di Lubuklinggau
Sejak dapat info lolos menjadi peserta Residensi di Lubuklinggau Sumatera Selatan tanggal 8 – 11 Juli 2019, sudah terbayang akan asyiknya belajar dari Bang Benny Arnas, orang super kreatif sekaligus founder Benny Institute.
Tahun ini saya berkesempatan ikut mewakili Kabupaten Sukabumi. Sebuah kota yang indah antara bogor dan cianjur.
Kementerian Pendidikan dan Kebudayaan RI menggelar Residensi Literasi Digital Tahun 2019 yang digawangi oleh benny institute mengajak kita untuk belajar melalui implementasi literasi digital, menjejakkan ide pikiran kita, mengabadikan melalui tulisan.
Hari ini saya tapakkan jejak kaki di Lubuklinggau dan langsung bersua dengan Bang Benny Arnas and the team.
Awal acara, perkenalan yang heboh baik dari team bennyinstitute, fasilitator dan peserta. Selanjutnya, Kak Julian membimbing peserta untuk mendaftar jadi penulis di website bennyinstitute.
Semoga saya dapat belajar dari bennyinstitute, fasilitator dan sesama peserta.